Fast-track Pre-DAC batch from 2-DEC ! ! !
Online Test Series available now
Click Here...
07768002994 / 9021479888 / 020-20250898

Know-IT starts a new training facility for DASDM at J.M. Road, Deccan, Pune. Read more !
Dr. Vijay Bhatkar - Founder & Chief Mentor, Know-IT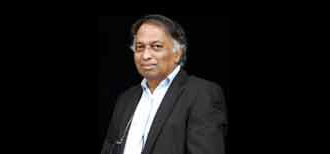 Dr. Vijay Bhatkar is one of the most acclaimed scientists and IT leaders of India. He is best known as the architect of India's first supercomputer and as the founder Executive Director of C-DAC. He is credited with the creation of several national institutions, notably amongst them being C-DAC, ETH Research Lab and MKCL. He has been a Member of Scientific Advisory Committee to Cabinet of Govt of India and e-Governance Committee Chairman of Governments of Maharashtra and Goa.
At present he is serving as the Chairman of IIT-Delhi and National President of Vijnan Bharati, a national movement in the field of Science & Technology
News & Events
Know-IT Aug-2014 batch students placed in Amdocs, Symantec, Cybage, Barclays, CapGemini, John Deer, Syntel, KPIT, Tata Elxsi, Siemens, HSBC, Nihilant in Campus!
Nishant Upadhyay, Know-IT student, stood SECOND in India for C-CAT
KNOW-IT: A center with 94% Student Satisfaction Index. Read More...
Benefit of location
About J.M. Road location
J.M. Road is the most happening area of Pune. With large number of colleges in the vicinity, it is very well populated with plenty of hostels and mess for students. Being in the heart of Pune, it is very well connected by various modes of transportations like corporation bus and autos etc. J.M. Road may be thought of as a showcase of Pune's economic progress with a large number of international consumer brands and food outlets like McDonald's, Pizza Hut and KFC having their outlets and showrooms on this road.
Considering the intensity of training for DAC course, our location and its associated benefits can be quite helpful for students of Know-IT.
Training Methodology
Knowledge is the biggest value we add to our students.
Following are some of the highlights of our training methodology :
Greater the freedom, better the results
Primary focus on conceptual understanding of subject
Our own course material designed specifically for DAC course
Special attention to development of soft-skill and business communication skills
Preparing for Campus placement through mentoring and mock interviews from IT industry stalwarts